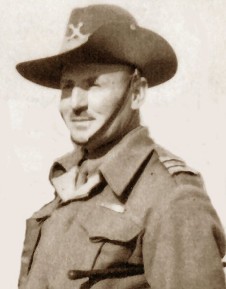 RAB Tremma Yacob Khoshaba Aboona

This page is dedicated by his son Dr. Khoshaba Aboona-Canada.

I would like to offer my gratitude to my sister Kay Pearce, my brother Sargon Aboona and my friend Ben Yalda

for helping me to prepare this page...Dr. Khoshaba Aboona

Mr Yacob Khoshaba Aboona was born in Alkhosh, Iraq, on 4th February 1900. His parents were: father, Khoshaba Yacob Aboona and mother, Catrina Gebrael. He was baptized on 2nd November 1900 by his uncle, Rev. Fr. Gewargis Aboona (Subsequently, Mar Elia Aboona).

He enlisted into the British Army's Iraq Levies on 16th of February 1922, under the command of Rab-Khaila Dawid of Mar Shimun. He served until 2nd May 1955, when the force was disbanded.

Serving initially as an NCO, he was promoted to Rab-Khamshi on 14th November 1923, then to Rab-Emma on 1st January 1942 and finally to Rab-Tremma on 18th September 1942. At this rank he became the Levy Office commanding No. 1 Wing, Royal Air Force Levies. At the time of hand-over to the Iraqi government in 1955, he was the remaining most senior Levy officer.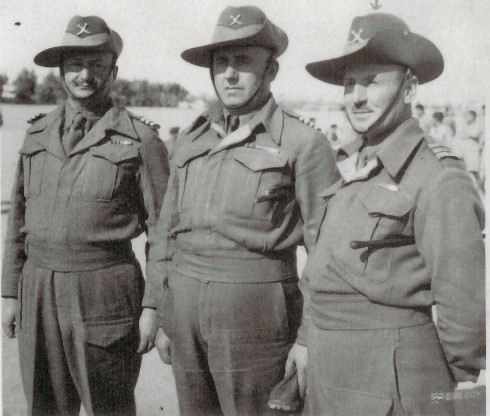 When at the rank of Rab-Emma, he was D.A.P.M (Deputy Assistant Provost Marshal) in Habbaniya. On promotion to Rab-Emma, he served principally in Habbaniya, Basrah and Ramleh (Palestine).

In 1928 he married Maryam Sada of Quchanos. They were blessed with three daughters and three sons, followed by 14 grandchildren and 11 great grandchildren, (currently all still survive). Maryam passed away in 1951 at the age of 49 years. She was buried with semi-military honours, as a mark of special respect.

Following his release from military service, he moved with his family to Baghdad, where he started his own private business. In 1981 he emigrated to the United States of America, in the company of his eldest son.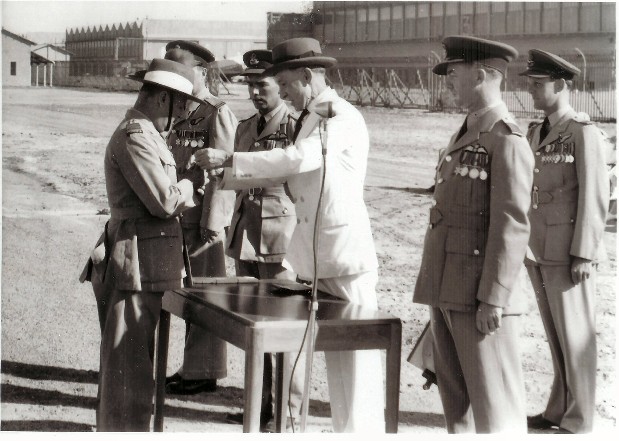 During his 33 years of service, he was awarded the following medals and distinctions:

1. MBE (Member of the Order of the British Empire).

2. Mentioned in Dispatches.

3. 1939/45 Star (presented by the British Under Secretary of State of Air).

4. General Service Medal.

5. Iraq Active Service Medal.

6. War medal.

7. Long Service and Good Conduct Medal.

In 1984, RAB Tremma [200] Yacob Khoshaba Aboona passed away peacefully in Skokie, Illinois. He lies buried in Montrose Cemetery in Chicago.