This page is dedicated to my good mate Graeme Deeley, an author, soldier, paratrooper and researcher.


Graeme has dedicated years of research to publish two books and has shared much of the information he dug up with us to add to this website.


His second publication "Never Not Ready" will interest many fans of the RAF Levies, the first chapter is dedicated to the Parachute company and is very detailed in content, order the book by clicking the above button it will take you to Graeme's website.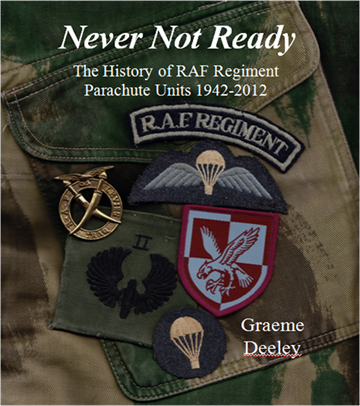 This book covers the history of RAF Regiment Parachute Units from the formation of the RAF Levies Parachute Company in Iraq in 1942 until 2012, which saw the 50th anniversary of the re-roling of II (Field) Squadron as a parachute deployable Squadron.

The author is the son of a former Warrant Officer who served with the RAF Regiment for over thirty seven years, which included service with II (Field) Squadron and with the Near East Air Force Parachute Rescue Force.

This book is the result of eight years research, conducted whilst the author was serving in the Army. The last four of these years were at RAF Honington whilst serving alongside the RAF Regiment.
....................................................................................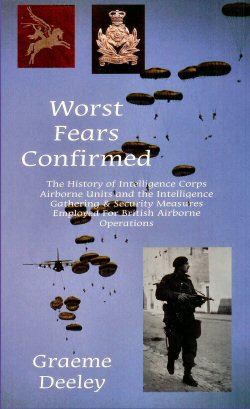 The role of Intelligence Sections is to confirm or deny information in order to process it into intelligence.
This book aims to record the history of British Airborne Forces Intelligence units and personnel from the Second World War until the present day.