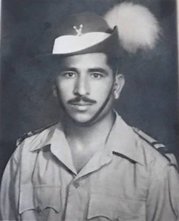 ​Rab Tremma [200] Odisho B'Malik Khiyo
The page is dedicated by his great nephew Mr Barseen Oshana
I would like to offer my appreciation to Mr Odisho's children for maintaining his achievements, and credit to his granddaughter Maha Odisho who compiled the information about her grandfather.
​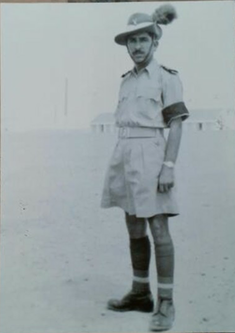 Mr Odisho B'Malik Khiyo was born in 1921 in Baqubah, Iraq. His parents were: Malik Khiyo of Asheetha and Helena Hirmiz. His siblings were: Shlemon b'Malik Khiyo, Neneh b'Malik Khiyo and Younan Zaia. Odisho was also the nephew of Bishop Mar Youalah of Dūre, Barwar.
---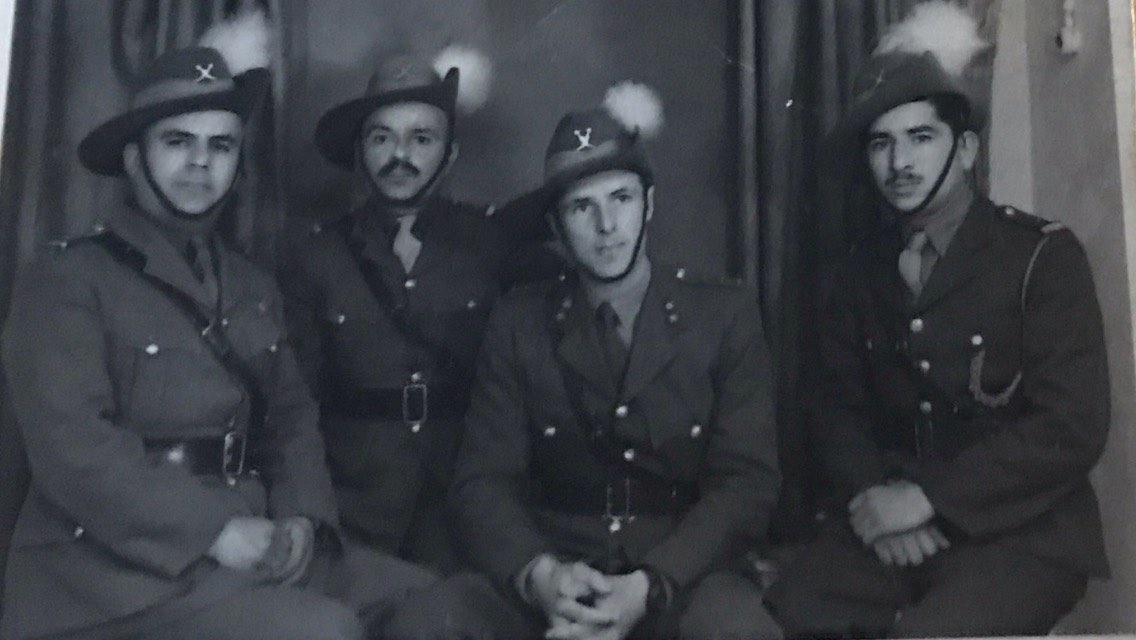 Rab Tremma Odisho B'Malik Khiyo is on the right, others unknown, on his right is a British Officer and two Assyrian officers.
Odisho enlisted in the RAF levies in 1943 and served until disbandment of the force in 1955, rising through the ranks to reach the Rank of Rab Tremma (200). Mr Khiyo completed general tasks within the levies, such as: training soldiers, commanding a company of 500 men and served during WWII.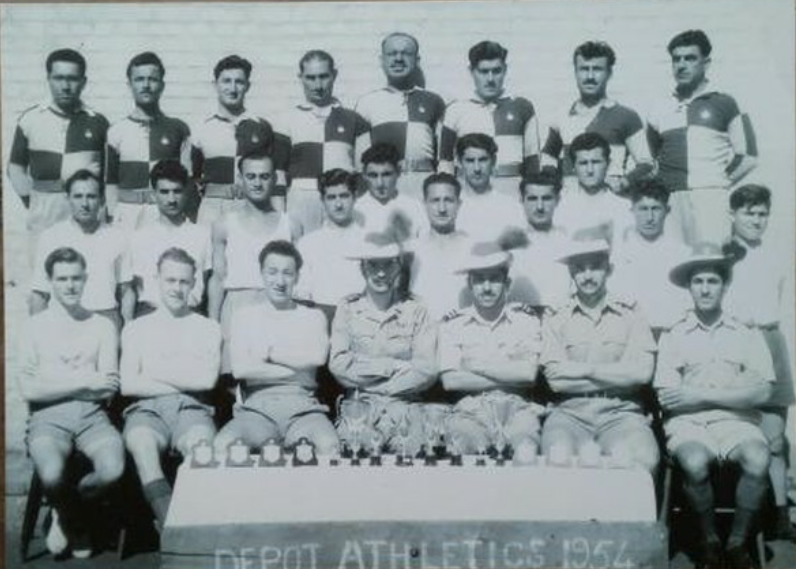 Taken in the year 1954 of the Assyrian levies sports club. The 1st row was the levies athletics team. The 2nd row was the tug of war team. The 3rd row were the marathon runners. The officer sitting in the middle of the 1st row was an English officer. Sitting to the right is Mr Odisho B'Malik Khiyo.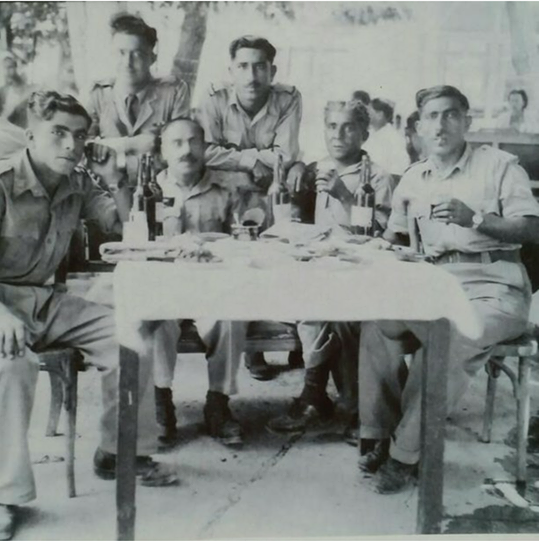 Taken during the winter of 1945, in Wadi Zahla in Lebanon. Standing in the middle is Rab Tremma Odisho B'Malik Khiyo. Next to him is Lieutenant Enwiya and the other levies are: Khiyo, Sliwo Marga & Khidro. ​Mr Khiyo served also served in Palestine, Iraq, Iran, and Cyprus, he was awarded the 1945-49 Star and the War Medal.​
Rab Tremma Odisho B'Malik Khiyo married Kanjey Gewargis Youkhana in the year of 1943 in Mosul, Iraq. The names of Odisho's children are:
William, Sanhareb. Noel, Edward, Sami, Sitto, Janet, Julie.
​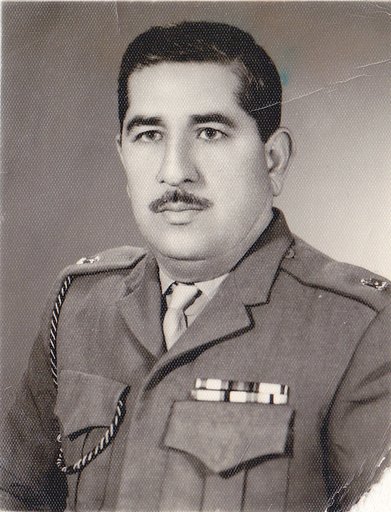 Odisho B'Malik Khiyo joined the Iraqi Army after the RAF levies were disbanded in 1955. He joined as a second Lieutenant, all officers from the Levies who joined the Iraqi army were required to loose their Levie rank, despite that he rose from the rank of Second Lieutenant (Mulazim) in the year 1958 to Major (Rai'd) under the governance of Malik Faisal, Abdul Karim Qasim & the Ba'ath Party.
Odisho B'Malik Khiyo left the Iraqi Army once it was required that high ranked officers had to pledge allegiance to the Ba'ath party. Odisho refused to do so even when offered a high position in the Ba'ath party. Odisho B'Malik Khiyo subsequently retired from the Iraqi Army in the following year as he refused to be in the army whilst pledging allegiance to a political party.
​