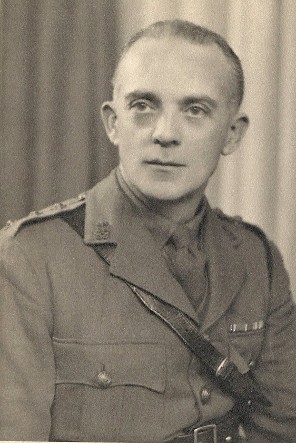 40906 Major Hugh McNearnie

Regular Army Reserve of Officers [RARO]
North Staffordshire
The Prince of Wales Regiment


by
his son Peter McNearnie


My dad was born on the 12th August 1895 at Greenside Maybole Ayrshire Scotland, from Father Hugh and Mother Agnes McNearne [nee McDowall] he died on active duty in Mosul North Iraq on the 21st April 1942 age 46.

Major McNernie [known as Captain McNernie by Assyrians] was the assistant political adviser to British forces in northern Iraq, he joined the British Army during the First World War and served in India and Mesopotamia [later Iraq] until 1923 thence returned to England.

In 1921 he was active in the recruitment of the first Assyrians in the Levies under Sir Percy Cox, then British High commissioner, Sir Percy reports; "Late in November it was decided to raise the strength of the Levies from 4,500 to 5,500. Recruiting of Arabs having ceased and supply from Kurdish sources being inadequate and always very good quality, a vigorous recruiting campaign was started among the fighting tribes of the Assyrians who had been settled north of the Mosul Division. The recruiting was entrusted to Captain McNearnie whose efforts have met with such striking success that by the end of the period under report the total of 5,500 had not only been reached, but actually exceeded by some 400. The surplus will be disposed of by weeding out non-efficients".

Majo McNearnie married Violet on the 19th November 1923 in Retford, Nottinghamshire United Kingdom [Church of England]. They had two sons, Peter, born on the 17th Sept 1924 and Hugh on 4th June 1930, both in Retford.

On reserve [RARO] returned to North Staffordshire Regiment early in September 1939 at the outbreak of world war two. His studies include Middle East languages at the School of African and oriental studies at London University then moved to Cambridge University due to the bombing of London by the Luftwaffe, he was posted to Iraq again in Mosul under the British ambassador Sir Kinahan Cornwallis who was in charge of political officers.

In 1942 he flew to Kirkuk for Dental treatment then back to Mosul where he was operated on for a Jaw infection in a field hospital [tent] and died during the operation. The funeral service was held in the Syriac [Assyrian] Orthodox Church in Mosul.

Major McNearnie was fluent in all dialects of Assyrian and Arabic,
photo; dressed in traditional Assyrian clothes.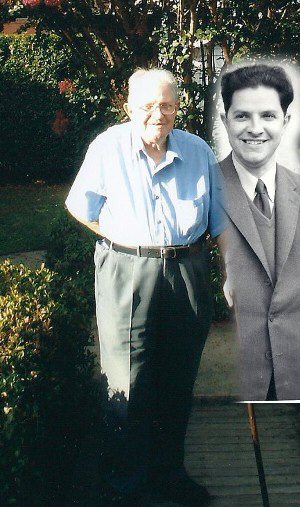 His son Peter McNearnie contacted me after watching the Sydney ANZAC parade.